Hello, It's been awhile again. In that time great progress has been made with Rime due to NoFaTe's help once again. I currently have been struggling with a bug that I haven't figured out how to solve yet, but I found a workaround. With that being said the workaround isn't very good either, but I'm not graphics or UI artist I've been using Rime looking like the below screenshots for months and haven't even noticed 😛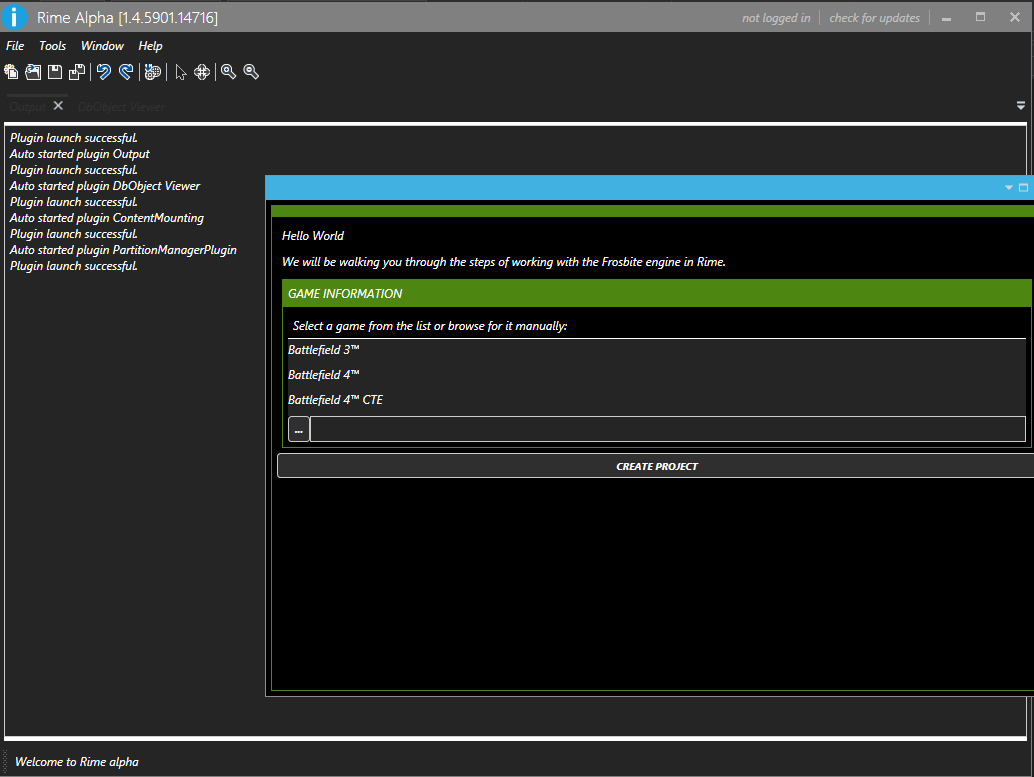 The issue is that the color bindings for MahApps.Metro do not carry over to the bindings of AvalonDock. (Well some do, as you can see with the green, and the same font/colors for the buttons and ListView) but I would like some assistance with creating a solid set of template colors, with full documentation then to create the bindings for the AvalonDock. The link's to the source code is in the Readme of the project to read on how the bindings are done. Of course the artist/person who decides to actually take on and finish the task will get proper credits and potentially something else that I haven't decided on yet.
The template project is a replica of Rime's internal UI system (ish), but have the same graphical issues as the full product so once it works on the Template project bringing it into the final app should be seamless.
Changelog:
Frostbite Bindings are Completed (FINALLLLLLLLLY) <3 NF!
New Ebx Backend Implemented with proper bindings.
Fixed UI resource bug with delayed loading of plugins
-kiwidog